Clare Fletcher serves as the Community Service Chair for Rotaract DC.
As we begin 2017 fresh, the Rotaract Club of Washington, D.C. would like to take a moment to reflect on the first half of this 2016/2017 Rotaract year. We certainly were busy building friendships, promoting peace and understanding, serving our communities, and giving to those in need! Our new board (Peter, Darien, Amanda, and Clare) were hard at work organizing events and recruiting new members.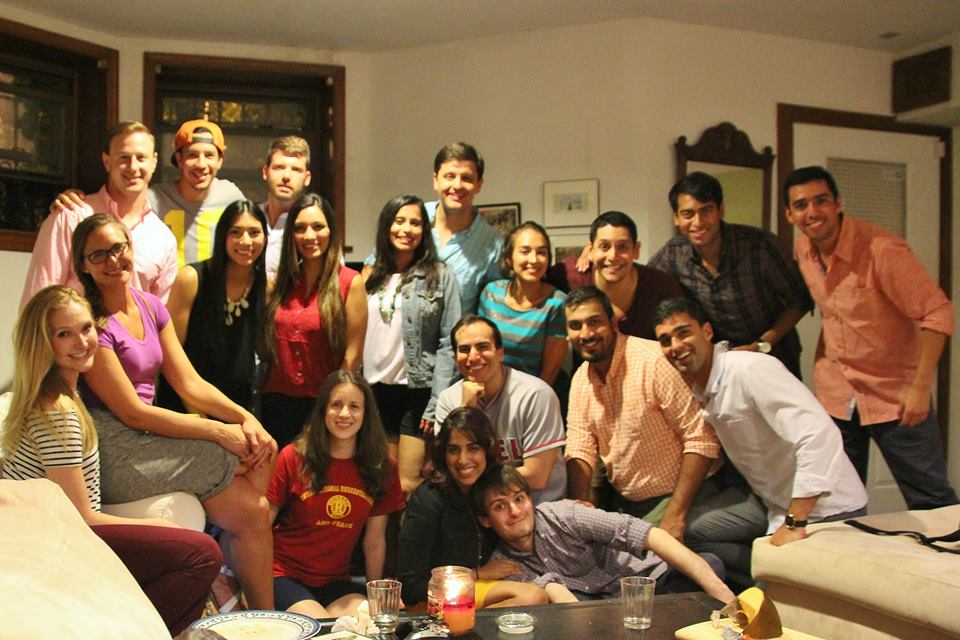 We started off the year with a bash at our president's house! At this kick-off celebration, we hosted international visitors from Brazil, El Salvador, and Spain. We drank caipirinhas, played Kings and Thunderstruck, and salsa danced. Some friendships that started here will last forever!
---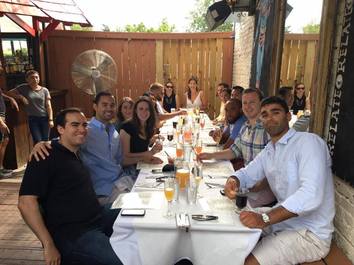 As a tradition, and a D.C. classic, we had our 2nd annual bottomless Sunday brunch with the Rotaract club of Annapolis! We look forward to continuing these joint events and supporting this neighboring group of friends in service.
---
Our
monthly meetings
throughout 2016 played host to extremely
impressive and enlightening speakers
.
In September, Ms. Clara Montanez, Senior Director - Investments at Oppenheimer & Co. Inc., offered to host the Rotaract Club for its meeting, with guest speaker Akash Bhargava, who delivered a presentation on millennial demographics in the workplace.

In October, Mr. Don Bergin, National Security Advisor and Counsel on the Senate Homeland Security and Governmental Affairs Committee Permanent Subcommittee on Investigations, shared his non-partisan insights on how work gets done in Congress, the process differences between the U.S. Senate and House of Representatives, and various national security issues.

In December, Arzú Dominic Saucedo Sandoval, from the Rotaract Club of Celaya in Mexico, presented on his club's activities, on his time in D.C., and on a large service project he lead with us, donating to Central Union Mission a truck full of hundreds of pillows, sheets, and other bedding items left over from international students leaving the area after internships, study abroad, or other programs.

---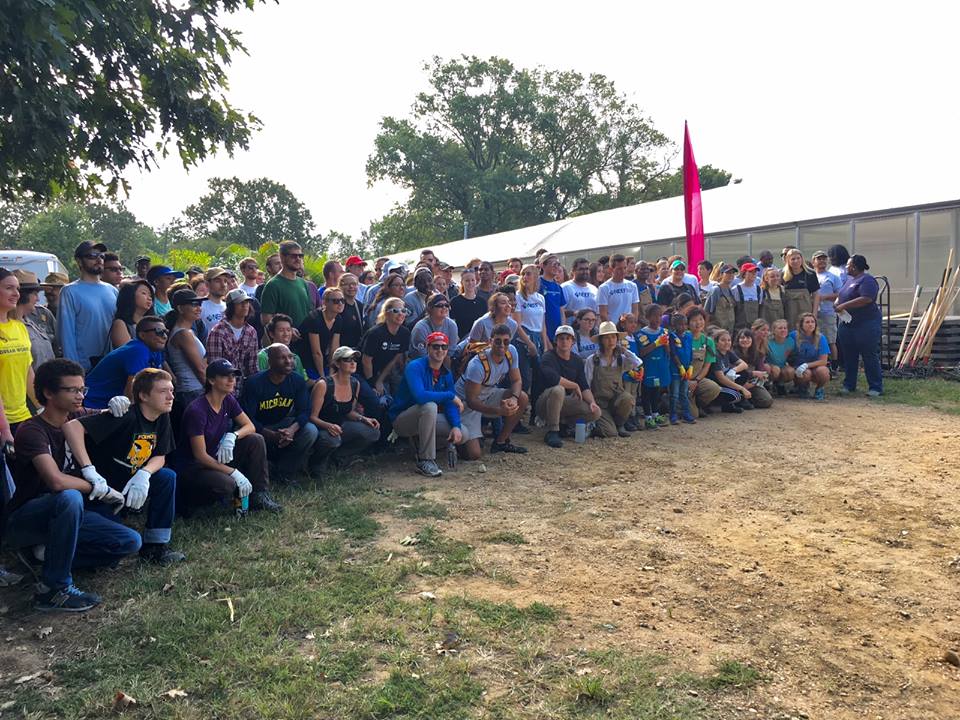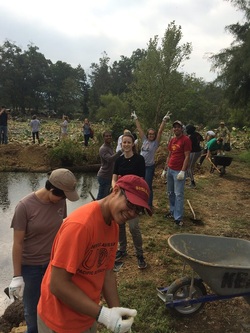 As one of our yearly hallmark volunteer events, we spent National Public Land's Day (September 24th) at Kenilworth Acquatic Gardens. We listened to girl scout's re-read President Obama's speech about public spaces and national parks, had some breakfast, and then got to work!

The day was full of hard, but gratifying, labor. We dug up dirt and rebuilt the eroding banks around ponds in the park. Some other people were tasked with wading in the ponds to uproot and discard dying lily pads and invasive species.

After 4-5 hours of work, we gathered for a free boxed lunch at picnic tables in the park and then walked around the beautiful space together, happy with the impact we made.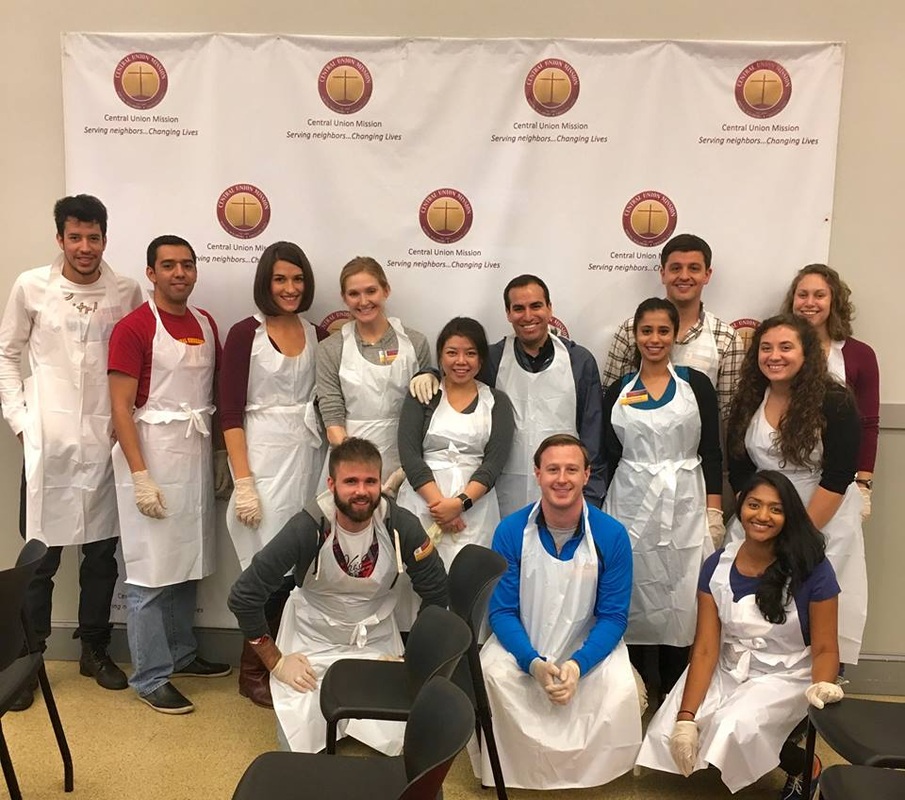 Serving the community is part of our core mission as a group! We are happy to keep returning, year after year, to Central Union Mission and serve food to those in need.
Rotaract Club of Washington DC's members volunteered countless hours in our community this past year. We attended an Oktoberfest fundraiser for Cystic Fibrosis, a charity happy hour for Habitat for Humanity, and a Mardis Gras cultural event in DC. We sorted wigs being donated to women going through cancer treatments.
And, of course, we participated in our regular re-occurring volunteer events like: Walter Reed Bingo with wounded veterans, Grate Patrol Food Truck run by the Salvation Army, and Citizenship Workshops for legal immigrants.
Our sponsoring Rotary Club, the Rotary Club of Washington DC, has always been an incredible and generous advocate for us. We are so lucky and thankful to be invited to their weekly Wednesday lunch meetings and to have such close connections with professional leaders in our community. This year, we hosted a joint Rotary/Rotaract Networking happy hour at Bar Louie in Chinatown. Business Cards were exchanged and we all had a great time!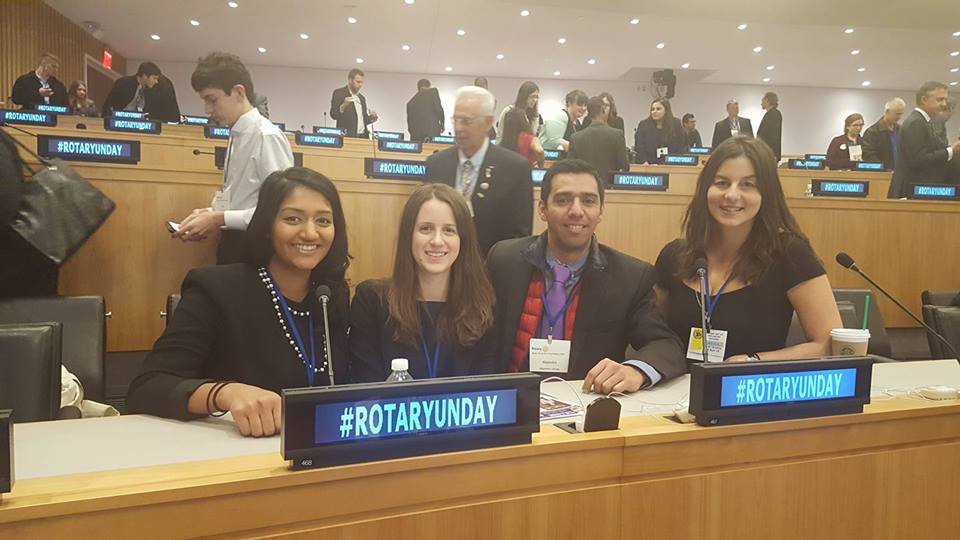 We are also so fortunate to be sponsored by our Rotary Club to attend the annual Rotary UN Day Conference at the United Nations in New York every year. We stayed all stayed in SoHo to be able to bond and explore the city together. The conference was awe-inspiring, as always, learning from business leaders around the world about how to combine social impact with economic profit. We were briefed on the status of Polio and Rotary's role in eliminating the disease. We heard from Rotary's representative to the U.N. and learned about other Rotary projects to engage younger members of our community.

After the conference concluded, we distributed left over lunch boxes to the homeless around New York and then attended a happy hour with the Rotaract Club of New York.
---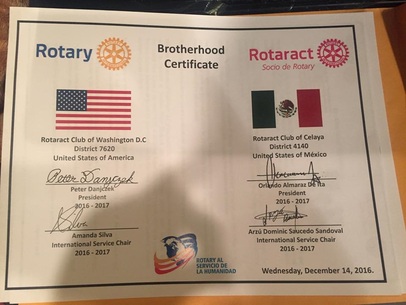 At the end of 2016, we were happy to commit to a brotherhood relationship with the Rotaract club of Celaya Mexico. We are exchanging gift boxes that contain items representative of our hometowns, and we plan to do a service project simultaneously while skyping and tweeting with each other in our respective cities.
---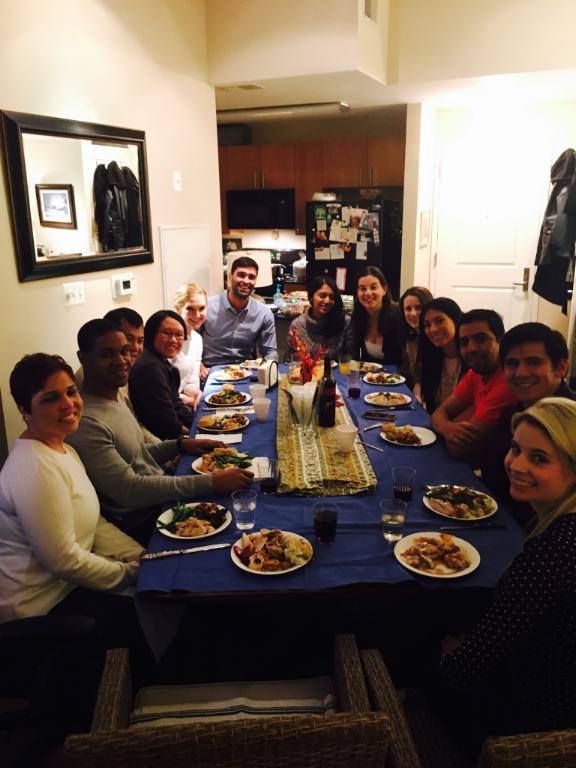 Finally, to round out the year, we came together for our annual Friendsgiving. This is an opportunity for our club to cook a family-style thanksgiving meal together, gather cans of non perishable food items to donate to local food banks, and to give thanks for the friendships we've made and the people who continue to make this club a great success. For some of our international members, this was their first ever taste of a traditional American Thanksgiving meal!
As you can see, The Rotaract Club of Washington DC had a great start to the 2016/2017 year! Let's work to make the second half even better!

Yours in service, always.