Chelsea Hodgkins serves as the Community Service Liaison for Rotaract DC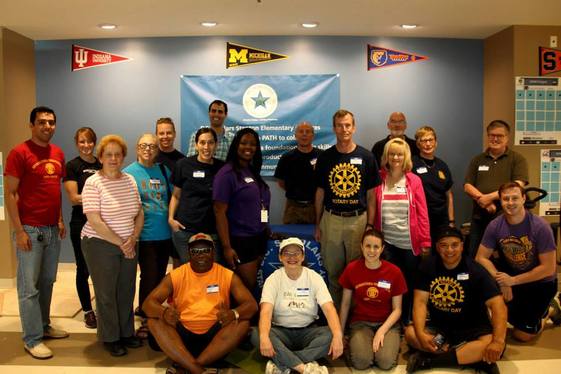 Happy New Year! As another year of service, promoting peace and understanding, and building goodwill and friendships begins, Rotaract reflects on its activities and progress in 2015.

It was a busy year for the club. Members gave back and improved the quality of life for people in the DC community through numerous service events. These included weekly volunteering with initiatives such as Salvation Army's Grate Patrol and Walter Reed Bingo, and participating in events including the Hostelling International's Peace Conference, the DCPS Beautification, the first-ever Little League International Tournament sponsored by Washington Nationals Youth Baseball Academy and The Baseball Foundation, and the International Coastal Cleanup (ICC) Day at the Anacostia River. The International Coastal Cleanup is a global service event, where thousands of people remove garbage from beaches, rivers, parks, and other public areas. In DC, our efforts contributed to the removal of more than 1,000 pounds of plastics, nationally, from waterways.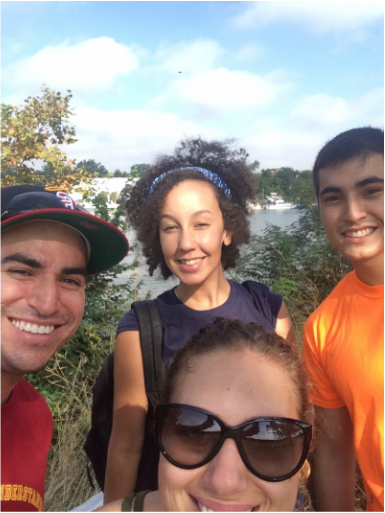 The holidays were filled with much cheer and kinship. We organized a Friendsgiving Food Drive. This event brought together members of our club for a pre-Thanksgiving feast, some of whom were experiencing the American tradition of Thanksgiving for the first time, to donate canned foods to benefit
Bread for the City's Food Pantry
.
During Christmas, we spread the holiday spirit to our local and global communities. Members filled two shoeboxes to send to under-served children abroad through
Operation Christmas Child
and bought gifts for two children of a DC family living below the poverty threshold through
Central Union Mission's Adopt a Family program.
During the Adopt a Family gift drive, the club hosted a small Christmas Party and invited the Rotaract Club of Metro Washington D.C.
But that's not all. Rotaract also promoted international peace and understanding through various initiatives, such as making a video of our favorite places in DC to share with international Rotaract clubs and launching a microloan campaign with
Kiva international
to lend money to entrepreneurs in need. The club welcomed the Rotaract Club of Bahrain to Washington DC, ensuring DC Rotaract's visibility at their End Polio Booth within the 'This is Bahrain' Event. Later that evening Rotaract hosted a social for both clubs.
This year, one of our goals was to continue strengthening the bonds between Rotaract and our Parent Club. Inspired by Rotary, the club has taken the lead on planning Rotaract's first fundraising gala for 100,000 Strong for the Americas—a joint partnership between Partners of the Americas, U.S. Department of State and NAFSA.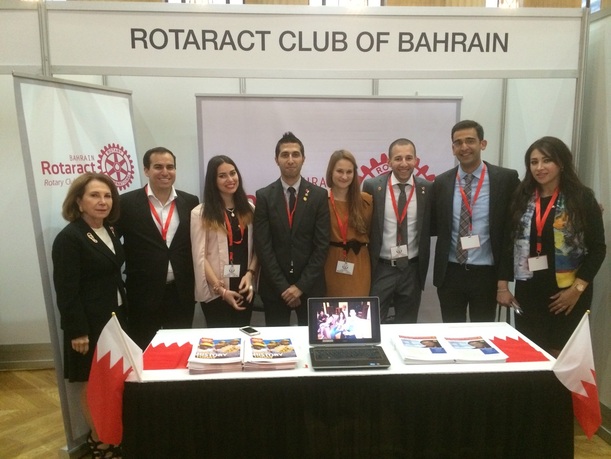 While service to the community is the foundation of what we do, equally important are the friendships we have built and the ways in which we have expanded our networks. Whether it was through events such as Friendsgiving, football potlucks, birthday celebrations, attending the National Symphony Orchestra at the Kennedy Center, watching a Nationals baseball game for End Polio Now night, or tubing at Harper's Ferry, each has allowed us all to connect and to strengthen our impact.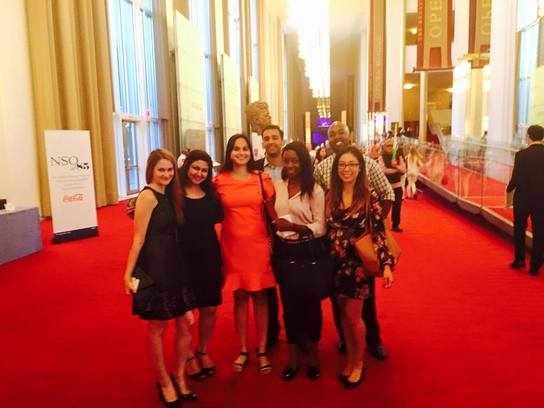 In addition, last year we welcomed several new members to the club and have connected with members of the DC Metro, Chiapas (Mexico), Bahrain, and Sweden Rotaract clubs. All of this was achieved, while also creating a new website, implementing a blog and having six great speakers from the White House, the Organization of American States, Oppenheimer, and Central Union Kitchen enlighten the club with their insights. As we enter 2016, we will continue to seek ways to broaden our perspectives and pursue more ways to give back to our local and international communities.